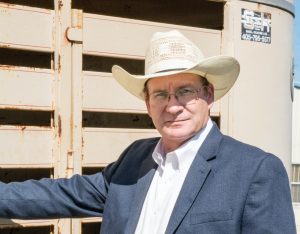 Incumbent Kerr County Commissioner Bob Reeves has announced his intent to seek a second term representing Kerr County's Precinct 4 in the March 2018 Republican primary. Reeves is a lifelong Kerr County resident, and has worked diligently over the past four years in the interest of Kerr County citizens.
"I look forward to continuing the positive progress we have made in so many areas," said Reeves, "Our County government is stronger and more efficient than any time in recent memory, and I look forward to continuing to serve my fellow citizens."
Among the highlights of Reeves' tenure on Commissioner's Court are the successful completion of the Hill Country Youth Event Center, strengthened relationships with the City of Kerrville and City of Ingram, and advocacy for conservative budget principles. Commissioner Reeves was the only commissioner to vote against a tax increase in the 2015-2016 budget, and consistently works with interests across the county to balance practical solutions with conservative values.
"While big issues get the spotlight, I'm also proud of the work that's been accomplished in many areas," Reeves said. "I meet regularly with TXDOT on state road issues, support strongly our volunteer fire departments, and work with the wonderful grassroots team promoting economic and tourism development in West Kerr County."
Reeves also pointed to successes in restoring a countywide recycling option, leading the effort with the City of Kerrville on hazardous waste disposal, increasing adoptions at the animal shelter, and working with UGRA to reduce harm to the river we all rely on.
Commissioner Reeves has committed his time and energy for the past 37 years to organizations that include the Hill Country District Junior Livestock Show, 4H, FFA, and athletic booster clubs. "Janet and I love this community, and with so many important issues coming for Kerr County, I'd be honored to continue to serve Precinct 4 and Kerr County," Reeves said.